Though it may be hard to believe, springtime is just around the corner. It's a wonderful time of year, the transition between winter's brutal cold and summer's blast furnace heat.
Springtime also signals the beginning of a fresh new cycle of life throughout the plant and animal kingdom. It's also a time when our homes undergo a rebirth of sorts through the tradition of spring-cleaning.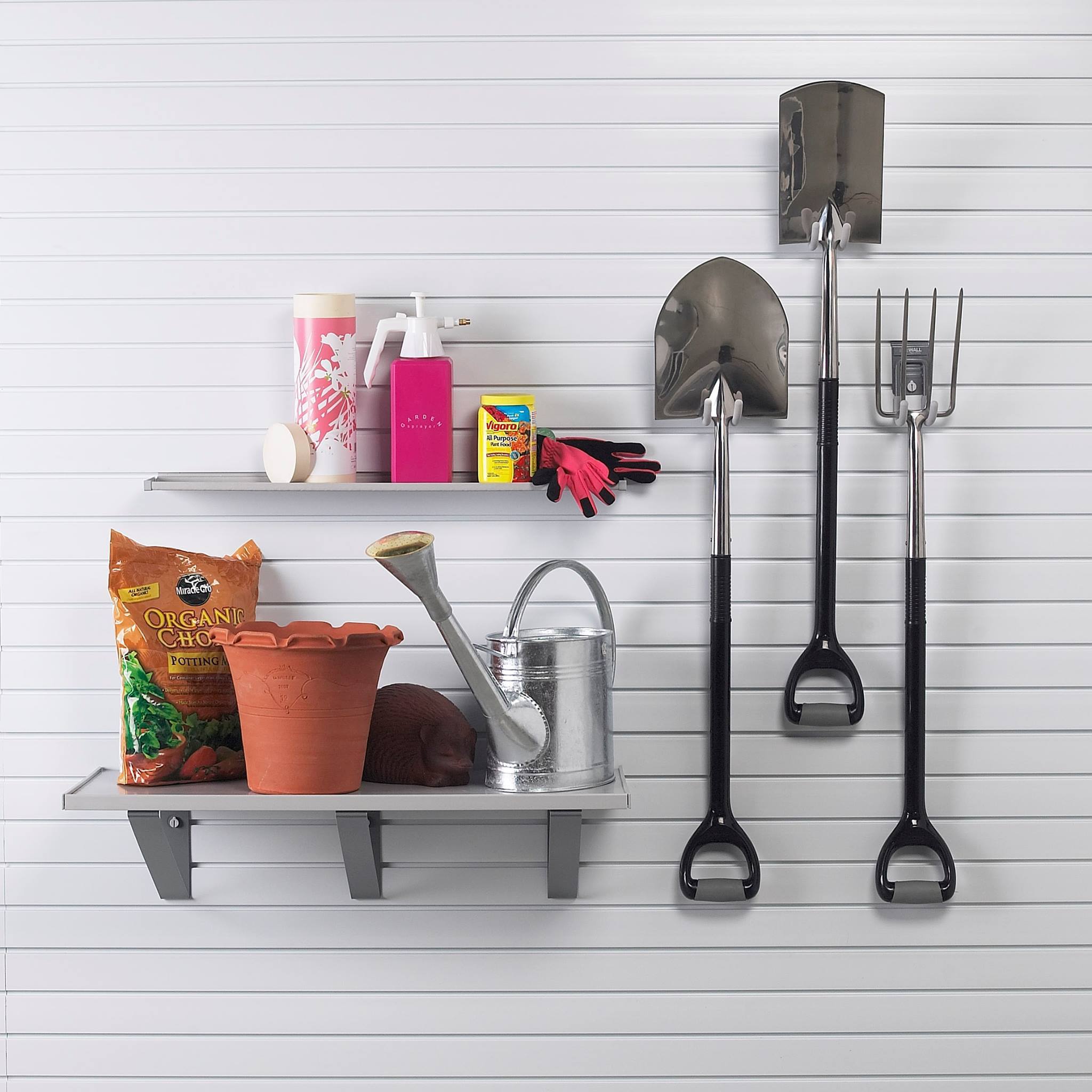 Most spring-cleaning projects focus upon the living areas of our homes, with garages often overlooked during the spring-cleaning frenzy. That's a shame, because garages need some good spring-cleaning TLC just as much as other areas of the home. But it does help to explain how the typical garage ends up in such a horrendous, cluttery mess!
Here are a few tips for making the spring-cleaning process fast and efficient.
1. Pick A Pile
Designate spots outside of the garage (in the driveway and/or lawn) that will serve as temporary holding areas for different materials.
For example, you might have piles for different materials – plastic, metal, paper – that will be carried to recycle centers. You might have a pile of items that you'll give away. Maybe another pile for items that you'd like to sell.
Having a ready-made destination for each item that you pick up as you work your way through the decluttering process will make the job go much easier and faster.
2. Pick A Team
You don't live in your home alone, do you? And you didn't get that garage in its current cluttered state all by yourself, did you? So why should you do all the spring-cleaning?
Draft other members of the family to help. But designate a specific job for each person, and let that person stay on that particular job throughout the process. That'll be the best way to make the most of any help you're able to muster-up.
3. Pick A Corner
Sometimes the most difficult part of the job is just getting started – especially if your garage is particularly messy. One way to help get the ball rolling is to mentally divide your garage into a series of grids. Then pick one of the corner grids, and focus on declutterizing just that grid.
Then once that first corner grid is completed, pick an adjacent grid and focus upon that space. Continuing that process one grid at a time will keep your efforts focused and efficient, and will help to streamline the process.
The Payoff…
Including your garage in the annual cycle of spring-cleaning activities will be worth the effort. After all, the garage is the focal point of lots of outdoor activities during the warm months of the year. Yard work, gardening, and outdoor play all tend to use the garage as the headquarters, the center of operations.
And having an HQ that's clean, orderly, and organized will make work activities go smoother and faster, and will make play activities even more pleasurable. A nice payoff for giving your garage a bit of spring-cleaning love.