Wouldn't you like to organize your garage once and for all?
Your garage will be perfect!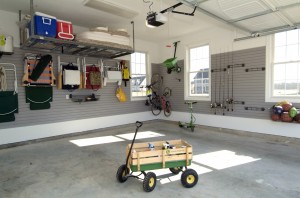 For over 25 years customers have trusted Bob and his team to handle their irrigation, outdoor lighting and landscaping lighting needs. Now Bob Carr and his dedicated, talented staff are bringing this same expertise and excellent customer service to the 'garage organization' business with their new company TLC Garage Works, Inc.
Their new service line-up includes:
GARAGE ORGANIZATION
A completely turn-key service in which Bob and his staff promise to provide their customers with "the garage of their dreams" in 5 days or less. TLC Garage Works, Inc, garages are:
Professionally designed – our consultants will design your garage to best meet your requirements and your desires.
Versatile – your garage storage needs are likely to change over time. Our garage storage solutions are versatile enough to change and grow with you.
Safe – no more tripping over ski boots or catching your sleeve on the rake. Locks and proper positioning of garage storage cabinets, bins and garage shelving keep the garage safe for kids and pets as well.
Easy to maintain – all our garage storage organizer products are waterproof, and completely washable. (You don't need anything other than common household cleaners.)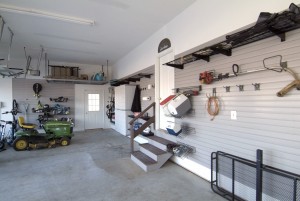 Why spend one more day losing the battle to clutter in your garage? Let TLC Garage Works, Inc provide you with the garage storage organization solution that's right for you!
We can help you organize other things as well!
CLEAN UP/CLEAR AWAY CREWS
Are there objects in your house or yard that you would like to get rid of, but don't have the time, muscle or equipment to shift on your own? If so, call TLC Garage Works, Inc, and ask for our Clean Up/Clear Away Crew to come to your rescue. We'll send a team of 4 to your location with a dumpster to haul away unwanted items, indoors or out, and clean up the area afterward according to your instructions.
Contact us today. Crews are available for half- or full-day assignments.

Read Paula Constable's excellent article: Is garage storage and garage organization an issue for you?
Ask Us About Our Basement Organization Services!