The Praise Pours in for Garage Organizers TLC Garage Works!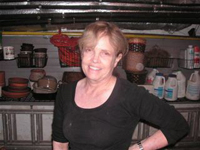 I am so pleased with what your company has done with my garage. When I found out that you were getting into garage organization, I knew I needed you guys again!
Kevin visited with me, I told him I wanted to get everything off the floors and up on some kind of shelving. He came up with a great solution.
I ended up buying and surprising my husband by having your men do the installation on his birthday. He was very surprised. It was complete and he didn't have to fuss and worry about how he was going to cart off all the unwanted things we had accumulated over the years.
Thank you,
Barbara Jones
Washington, DC
---
My wife's car now fits in our organized garage! Thanks TLC Garage Works!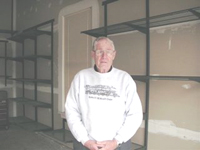 After the irrigation system installation and after the house lighting system there came a garage redo. As usual the crew was fantastic. From design to installation (and clean up after) there was a sense of pride and a desire to work with me to accomplish what I thought I needed and when problems arose they were solved.
All I can say is Thanks to everyone at TLC. Perhaps you should add to your corporate name the words "Professionalism is our motto".
Not only am I satisfied that my garage is now clean and neat but more important my wife is able to get her car inside. That's no small feat and was her desire ever since we bought the house.
Kudos to everyone,
Arnold S. Alperin
Glen Burnie, MD